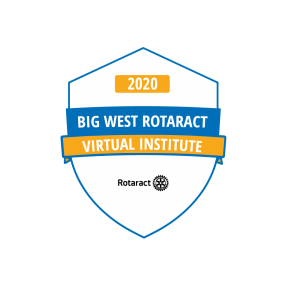 2020 BIG WEST ROTARACT INSTITUTE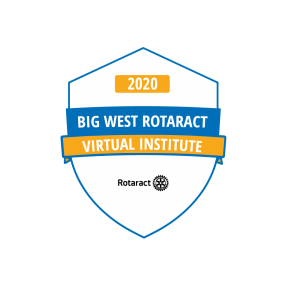 2020 BIG WEST ROTARACT INSTITUTE
If you need help or experience technical issues during the institute, email [email protected]g for assistance.
MondayJuly 13
12:00 – 12:30 pm
Orientation (Option A)
6:30 – 7:00 pm
Orientation (Option B)
7:00 – 7:30 pm
DRR Orientation
 
TuesdayJuly 14
7:00 – 8:00 pm
Rotary 101: Not Just for Newbies
 
WednesdayJuly 15
6:00 – 7:00 pm
Marketing for Rotaract
7:00 – 8:00 pm
Finance & Administration
 
ThursdayJuly 16
6:00 – 7:00 pm
BIPOC Forum*
7:00 – 7:30 pm
Rotaract Reporting to Rotary International
7:45 – 8:15 pm
Succession Planning
FridayJuly 17
6:00 – 7:30 pm
Big West Rotaract Happy Hour
Get the most out of #BWRI20
Big West Rotaract will be recording all sessions in order to provide the material as a resource to attendees following the institute. If you do not wish to appear in these recordings, you can protect your identity by limiting your participation. Recordings will be provided after the end of Institute. Watch for an email with more info. 
To help you stay in touch with fellow BWR Institute 2020 participants, we'll be providing contact info after the event. If you would like to have your contact info or social media handles shared, please fill out the form below. ww.tinyurl.com/BWRI20
Share pictures on social media of your Institute experience with #BWRI20 and tag @BigWestRotaract for a chance to win some Rotaract swag or be featured on our account.
Rotaract Marketing Facebook Group
The Big West Rotaract marketing team is here to support our Rotaract Districts! Join this Facebook group to stay connected Rotaractors in Publicity and Marketing Director roles for the coming year.
Big West Rotaract © 2015 - 2021 · All Rights Reserved.